Captura and Deep Sky partner to fight climate change by deploying ocean carbon removal in Canada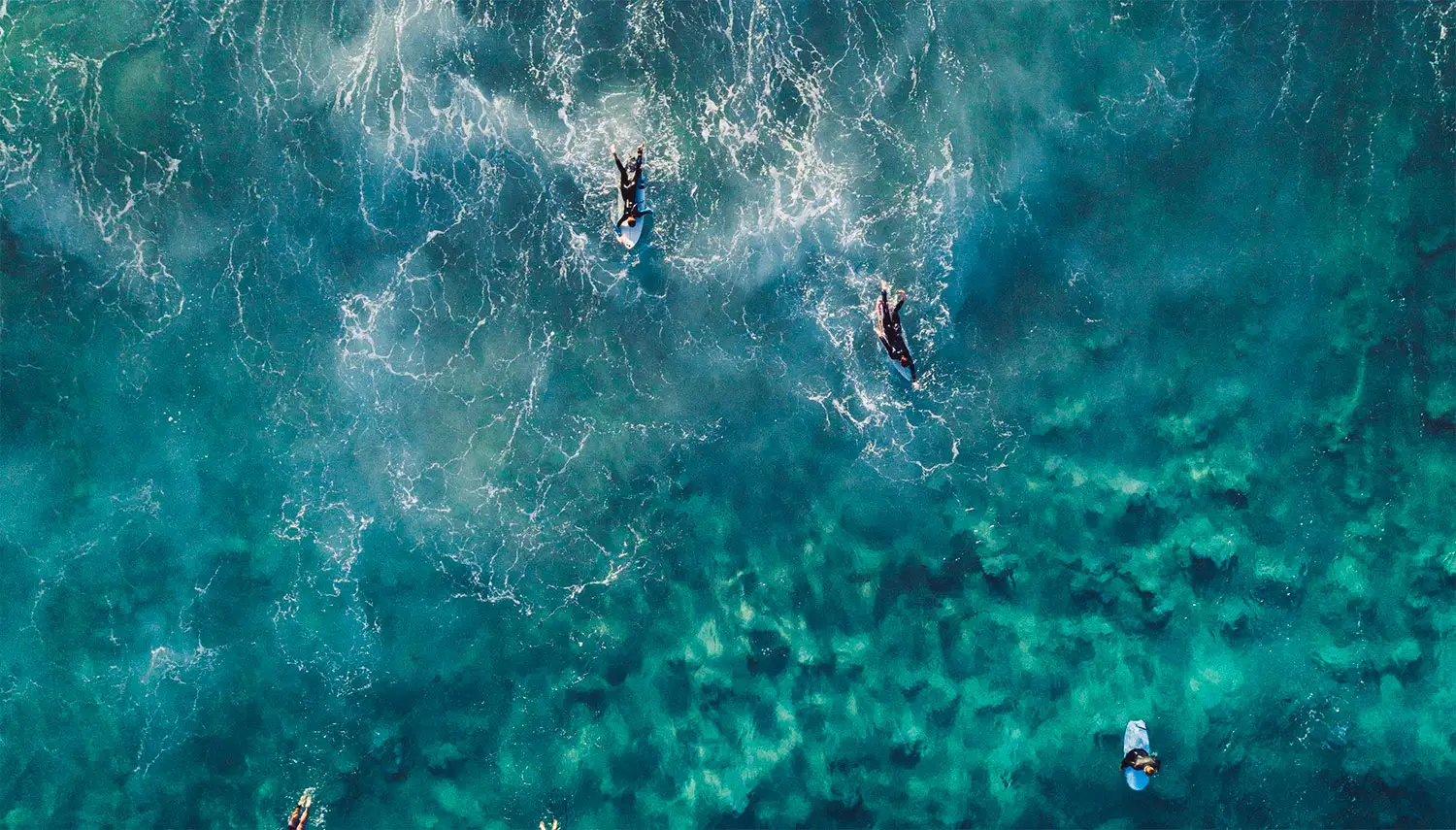 The companies have partnered to install a Direct Ocean Capture pilot facility in Quebec that removes 100 tons of carbon dioxide from the ocean annually
The pilot aims to validate the technology for commercial rollout in Canada and lead to deployment of facilities that remove up to one million tons annually
LOS ANGELES and MONTREAL, July 12, 2023 – Canada is poised to become a leader in a new, high-potential climate solution that removes carbon dioxide (CO2) directly from the ocean. Captura, an L.A.-based Direct Ocean Capture (DOC) company founded at Caltech, and Deep Sky, a Montreal-based venture commercializing carbon removal and storage solutions at scale, are partnering to deploy DOC facilities in Canada. The partners will begin with a pilot demonstration of the technology capturing 100 tons of CO2 annually, with the aim to eventually build commercial facilities that capture between 100,000 and one million tons annually.
The Captura pilot system will be located in Eastern Quebec in 2024 and will be powered by the region's vast renewable hydroelectric energy. It aims to validate the technology for commercial deployment in Canada as part of Deep Sky's mission to develop Canada into a world-leading hub for carbon removal. The pilot follows successful demonstrations of the technology in California as part of Captura's scale-up program. This includes a one ton per year system that has been operating at Newport Beach since August 2022, and a 100 ton per year system that is running end-to-end in the company's lab and will begin ocean operations in the coming months.
The partnership brings together a wealth of Canadian tech industry heavyweights. Deep Sky was founded by Fred Lalonde and Joost Ouwerkerk who created online travel agency Hopper, the most downloaded travel app in North America. They are joined as co-founders by Laurence Tosi, the former CFO of Airbnb and The Blackstone Group. Captura's CEO, Steve Oldham, held a variety of executive roles at Canada's leading aerospace company, MDA, and more recently served as CEO of Canadian Direct Air Capture (DAC) company Carbon Engineering. DAC is a similar carbon removal technology that removes CO2 directly from the atmosphere.
"Eastern Canada provides an ideal location for deployment of Captura's technology," said Steve Oldham, Captura CEO. "It has abundant renewable energy to power the system, a skilled workforce from the region's oil and gas sector that has the expertise to build and operate DOC systems, and significant sequestration potential to permanently store the CO2. This is a tremendous opportunity for Canada to become a leader in Direct Ocean Capture infrastructure and we're thrilled to be working with Deep Sky to bring our technology to the country."
Deep Sky is working to build large-scale carbon removal and storage infrastructure in Canada. Acting as a project developer, the company is bringing together the most promising direct air and ocean capture technologies to commercialize solutions at scale. This news marks Deep Sky's first pilot technology partnership and Captura's first international partnership to deploy its solution around the world. Captura's business model is to license its technology to partners globally to enable rapid and widespread roll-out of its climate solution.
Both DAC and DOC technologies are a focus for Deep Sky due to their scalability and measurability. Both solutions remove CO2 directly from the atmosphere or ocean and deliver it as a measurable stream that can be permanently and safely sequestered. When used alongside emissions reductions strategies, this form of carbon removal can help the world achieve net zero targets by compensating for sectors of the economy that are challenging to decarbonize directly. If deployed in localized bays and inlets, Captura's technology also has the potential to help counteract ocean acidification, which is causing devastating impacts to marine ecosystems and ocean-dependent communities.
"Climate change is the biggest existential threat to humankind," said Fred Lalonde, Deep Sky Co-Founder. "Wildfires, global droughts, and record hurricanes are just the beginning. We're serious about building large-scale carbon removal infrastructure to save our planet, and Captura's scalable, durable and measurable technology stood out as a clear choice for Deep Sky's first official technology partnership."
The ocean is one of the world's largest carbon sinks, absorbing approximately 30 percent of global CO2 emissions. Captura's DOC solution amplifies this natural carbon removal capability, without increasing CO2 levels in the ocean. The process uses just renewable energy and electrodialysis technology to capture CO2 directly from seawater as it passes through the plant. When the CO2-depleted seawater is returned to the ocean, it has the capacity to absorb the same quantity of CO2 from the air that was originally removed.
Captura's process has been specifically designed to be highly scalable and cost-effective, while at the same time creating minimal to zero impacts on the ocean ecosystem. It creates no by-products that need to be disposed of and doesn't add anything new to the ocean – it simply removes excess CO2 that the atmosphere then replaces.
###
About Deep Sky:
Montreal-based Deep Sky is building the world's first gigaton-scale carbon capture company, aiming to remove millions of tons of carbon from the atmosphere and permanently store it underground. Deep Sky brings together the most promising direct air and ocean carbon capture companies under one roof to bring the largest supply of high quality carbon credits to the market and commercialize carbon removal and storage solutions like never before. For more information, visit: www.deepskyclimate.com.
About Captura:
Captura is a Direct Ocean Capture company headquartered in Pasadena, California. Captura combines innovative technology with the natural carbon removal powers of the ocean to remove CO2 from the atmosphere at large scale and low-cost, providing a critical capability in the fight against climate change. Captura was founded at Caltech and its solution has been validated and supported by the Musk Foundation's Carbon Removal XPRIZE, the Department of Energy's ARPA-E, and Frontier Climate. For more information, visit www.capturacorp.com.